Honoring our very own hometown hero
Lincoln Rotary is blessed with many amazing members, and we are so thankful for this one in particular! "Stix" was serving in our military in France on the day the United States liberated Paris from Nazi control.
Stix is a hero, and we are happy he is a part of our club, faithfully taking attendance week after week as we all file in for lunch on Thursdays!
Thank you Stix and all our military for keeping our freedom alive. Rotary is a better club because of you!
And this is why we call Tony Bellacera "Stix." He was in the Army Marching band and played on the Avenue des Champs-Élysées when France was liberated.
Melanie was given the District Award for Inspirational Leadership for her work on the Rotary Foundation.
Janell gave a short presentation to introduce herself to the group as a new member. Piece of Janell trivia: She LOVES to quilt!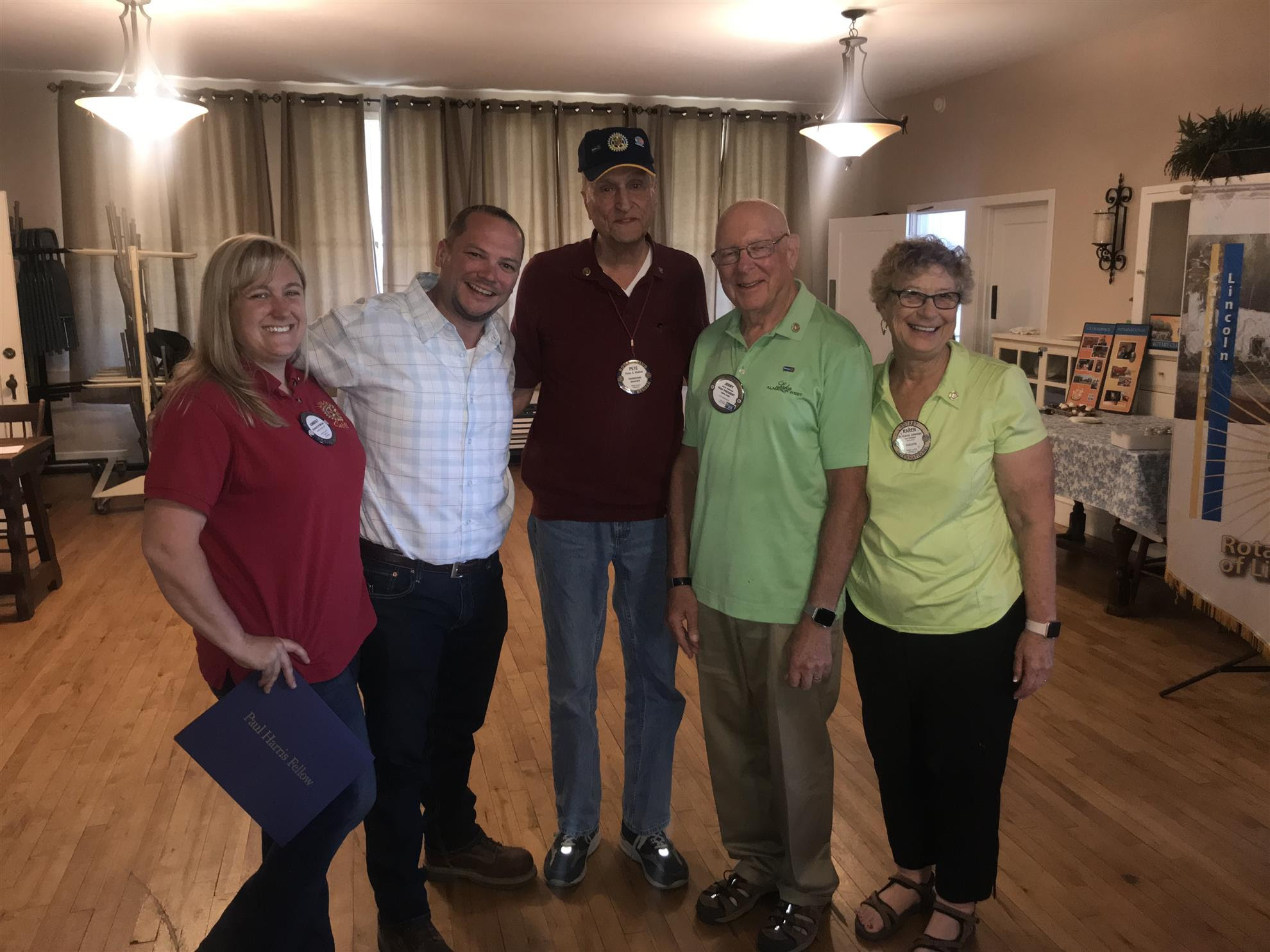 We had five members recognized for receiving their Paul Harris Awards!
Jerry Johnson - Paul Harris +7
Karen Johnson - Paul Harris +4
Pete Walker - Paul Harris +7
Josh Graves - First Paul Harris!
Kimberly McCue - First Paul Harris!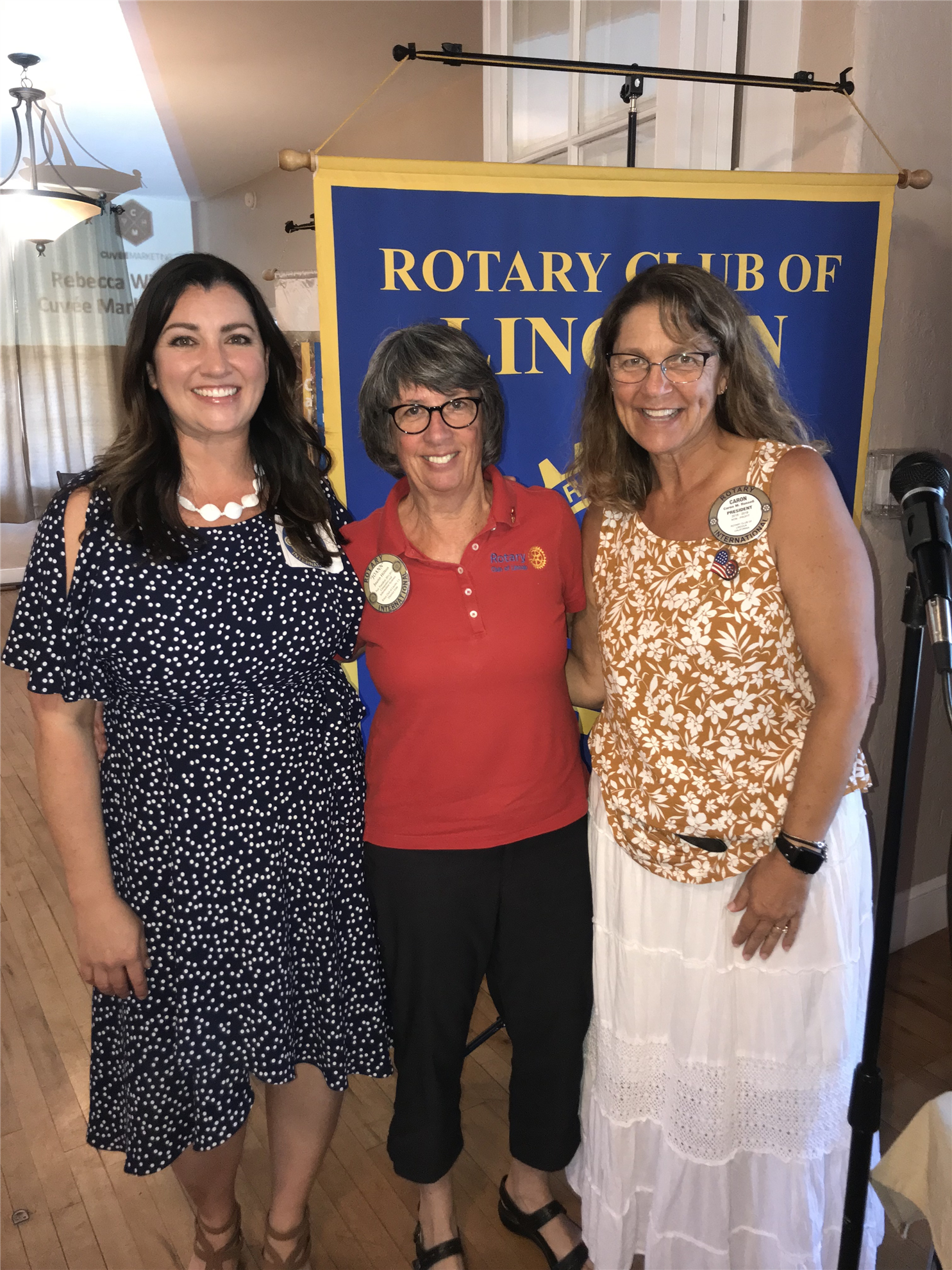 Joann and her marketing consultant Rebecca Wilkie shared the results of this year's Wine Fest. It was a very successful, sold-out event!
Few more notes from the meeting:
Claire celebrated 25 years in Rotary!
Rotary has officially established a scholarship for a Rotarian to participate in Leadership Lincoln. If you're interested, contact Claire!
Rotarians serve a fellow Rotarian dinner!
Our very own Colleen Knight purchased a special catered dinner at Taste of Italy and gathered eight of her friends for a beautiful evening at Rancho Roble Winery in Lincoln. Some of our Rotarians had the pleasure of serving dinner and wine for the night. Thank you, Colleen, for supporting Rotary!
Coming up next week: a presentation on The Salt Mine/Road to Recovery Program by Eric Long and Deryl Wallace!